Founded in 2017 with the goal of challenging the real estate market and breaking the code of the established players, Neho's mission is to offer a fair and transparent alternative to sellers. 
In a field where innovations were at a standstill, we were able to stand out from our competitors by answering a well-known problem of our clients: agency fees that are too high and no longer in line with their time. Thus, by developing a new methodology and by making good use of new technologies, we have succeeded in considerably reducing the costs charged to sellers. This is how our offer was created that has since convinced many homeowners to sell with us. 
Initially based in Lausanne, we quickly expanded throughout French-speaking Switzerland and then developed our activity in German-speaking Switzerland via our Zurich office. Today, we are present in the majority of cantons. In just a few years, Neho has become the number one agency in Switzerland and a key player in the market.
This position leads us to be in regular contact with several thousand buyers each month whom we now wish to advise and assist in their purchase. With this in mind, we have launched Strike, a mortgage financing advisory service. Thus, everyone can now find concrete solutions adapted to their needs in all simplicity and transparency. 
Thus, from 4 co-founders at the beginning, our team now consists of more than 80 people, all of us convinced by the strength of our model and participating in our success.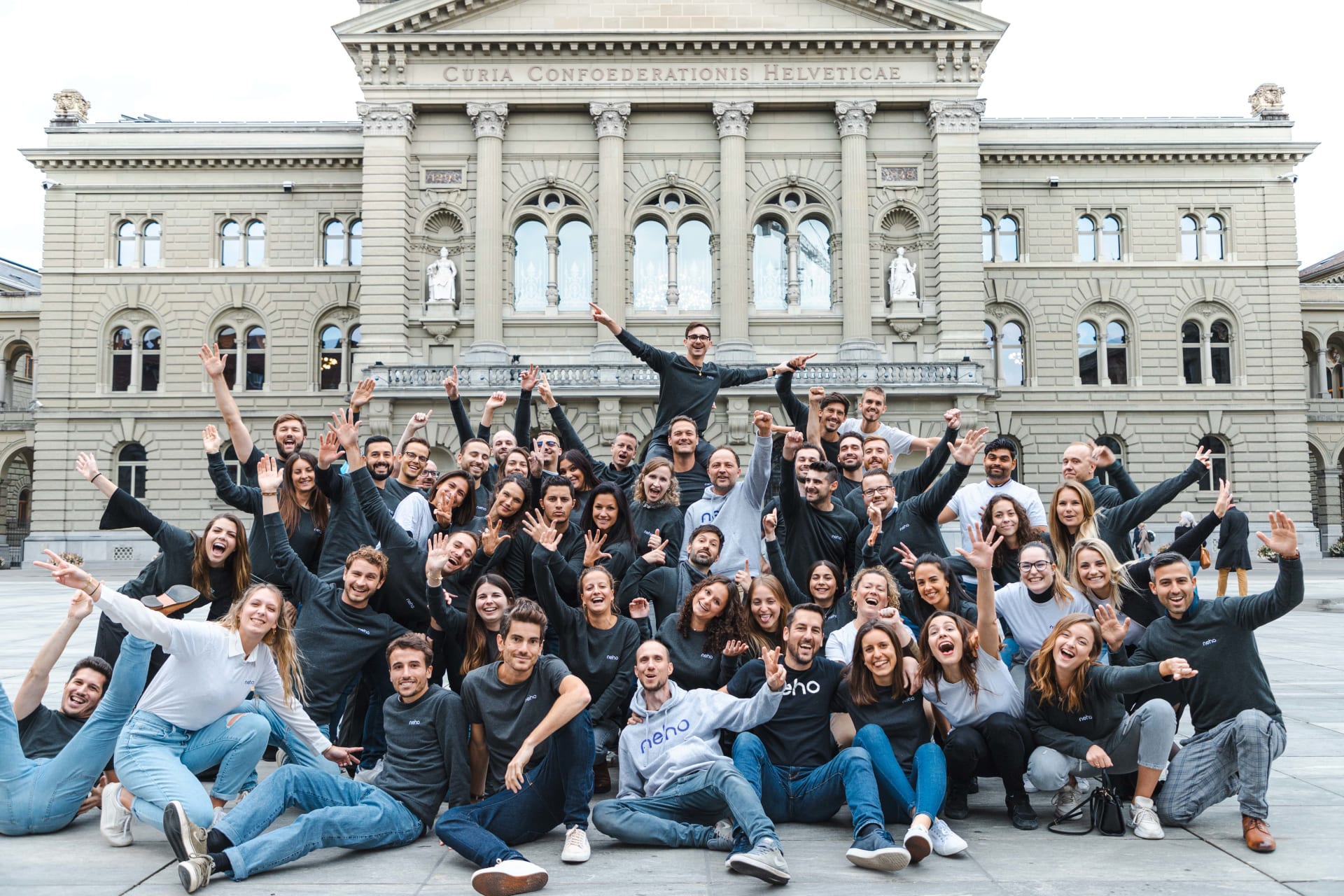 JOIN OUR TEAM
If you share our vision and identify yourself with our values, send us your application now!